Happy Healthy You!
Posted April 27, 2018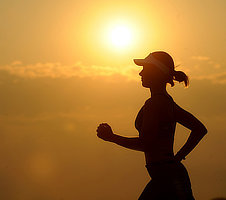 Guest: Connie Bowman
This is the 2nd of our training runs. It's a little longer and gives us a gradual challenge. Choose your favorite running app and join us! Be sure to stretch with us on youtube afterward.
An HTML5-compatible browser, or
Adobe Flash
is required to use the in-line audio player.