Happy Healthy You!
Posted February 1, 2019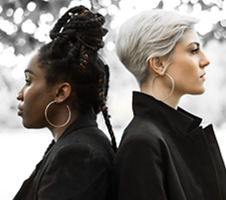 Guests: Bridget Linsenmeyer, Ines Nassara
There's a new songwriting duo and they have a message of truth and empowerment to share with us. Through the power of their music, these two incredible young women hope to flip some tired old scripts and positively affect our limited and sometimes biased ways of thinking. We get to hear their brand new song Sundays, premiering today on most music platforms. Learn more about Heroine.
Please support our sponsor Blue Planet Eyewear. Shop for stylish readers and sunglasses while supporting their Visualize Change campaign which partners with Save the Children, SEE International and other non-profits to provide eyewear to those in need.
Visit www.blueplaneteyewear.com and use code Connie20 for your discount.