Happy Healthy You!
Posted May 31, 2013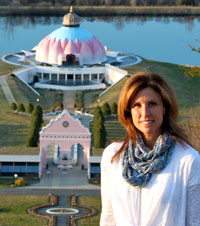 Guest: Amrita McClanahan, MD
Great getaways…Connie reports back from Yogaville includes a talk by Amrita McClanahan, MD on the benefits of yoga and a vegan diet.
Bring it on Down to Yogaville!
[ 1:16:23 ]
Download
An HTML5-compatible browser, or
Adobe Flash
is required to use the in-line audio player.