Happy Healthy You!
Posted August 16, 2013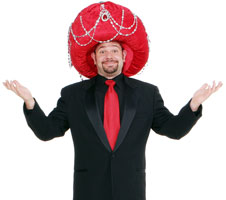 Guest: Robert Strong
Comedy Magician Robert Strong gives us some tips for creating magical performances and presentations. Great advice for performers and public speakers alike!
Rolling with the Punch Lines
[ 19:23 ]
Download
An HTML5-compatible browser, or
Adobe Flash
is required to use the in-line audio player.