Happy Healthy You!
Posted September 20, 2013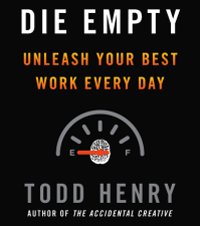 Guest: Todd Henry
Want to live an amazing life? Want to die with no regrets? Umm … yeah. In his new book, Todd Henry tells us just how to go about it.
An HTML5-compatible browser, or
Adobe Flash
is required to use the in-line audio player.