Happy Healthy You!
Posted March 14, 2014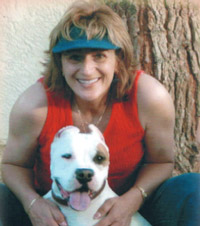 Guest: Connie Bowman
Author Connie Bowman (yep, that's her name) has found her purpose. She's a champion for pit bulls and her passion is contagious!
Purpose, Passion and Pit Bulls
[ 19:20 ]
Download
An HTML5-compatible browser, or
Adobe Flash
is required to use the in-line audio player.