Happy Healthy You!
Posted March 21, 2014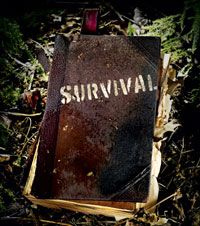 Guest: Sarah Gillespie
Sarah says it's time to get familiar with some basic survival skills. She gives us some great tips for staying happy and healthy off the grid and even during a natural disaster.
An HTML5-compatible browser, or
Adobe Flash
is required to use the in-line audio player.