Happy Healthy You!
Posted February 20, 2015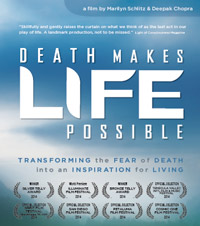 Guest: Marilyn Schlitz, PhD
In her new film co-produced with Deepak Chopra, Marilyn Schlitz, PhD talks about how redefining our cultural interpretation of death and dying can transform our lives and, ultimately, lead to greater joy and peace.
An HTML5-compatible browser, or
Adobe Flash
is required to use the in-line audio player.