Happy Healthy You!
Posted April 10, 2015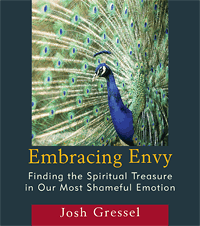 Guest: Josh Gressel, Ph.D.
How can envy turn your life around? What is spiritual about envy? This conversation could change your ideas about envy and perhaps give you some inspiration to make positive changes in your own life. Booyah!
An HTML5-compatible browser, or
Adobe Flash
is required to use the in-line audio player.