Happy Healthy You!
Posted November 6, 2015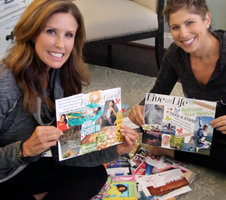 Guest: Julie Reisler
Grab your scissors, glue, some old magazines, stickers, greeting cards, and join us for a fun and inspiring vision board making experience! It could change your life.
An HTML5-compatible browser, or
Adobe Flash
is required to use the in-line audio player.