Happy Healthy You!
Posted January 1, 2016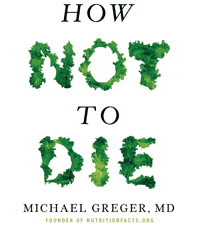 Guest: Michael Greger
Just in time for your New Year's resolutions, here's a promising (and lively) conversation about some proactive lifestyle changes we can all make. Learn how to avoid illness and prolong your life. Happy Healthy New Year!
An HTML5-compatible browser, or
Adobe Flash
is required to use the in-line audio player.