Enjoy Happy Healthy You! - our podcast about living a joy-filled life with balance in body, mind and spirit.
---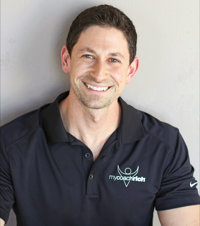 Guest: Rich Jacobs
When his own health issues started to get in the way of living his happiest healthiest life, Rich Jacobs set out to get to the root to the cause of his problems and now he's sharing his wisdom with us.
Conquer PMS, Lose Weight, Sleep Better, Feel Great!
[ 31:28 ]
Download
Guest: Hannah Leatherbury, RYT 500
We all get dull from time to time. We experience health challenges, unhappiness in our careers, and boredom with relationships. That's life, right? Maybe. Or maybe there is another way. In this conversation, yoga teacher and Ayurveda practitioner talks about the importance of pausing to be really present to yourself. And how to make those needed adjustments so that we all can shine brightly in our lives. (Photo by Bruna Genovese)
Subscribe to Podcast
Follow

Follow "Happy Healthy You!" on Facebook
Media Kit