Happy Healthy You!
Posted November 25, 2016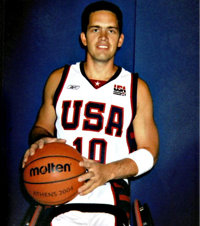 Guest: Jeff Griffin
He's an Olympic athlete, a Guinness Book of World Records holder, and he is in a wheelchair. This conversation with Jeff Griffin changed me. I know you will be inspired too!
An HTML5-compatible browser, or
Adobe Flash
is required to use the in-line audio player.