Happy Healthy You!
Posted January 6, 2017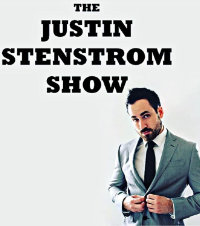 Guest: Justin Stenstrom
He might be young but he's bright, he's sharp, and he
has some really good ideas for living our best year ever. Justin Stenstrom, editor of Elite Man Magazine, has a lot of wisdom to share.
An HTML5-compatible browser, or
Adobe Flash
is required to use the in-line audio player.