Happy Healthy You!
Posted April 21, 2017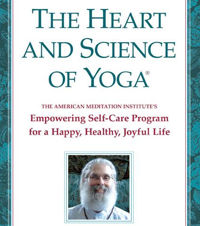 Guest: Leonard Perlmutter
It's no secret I'm a big fan of yoga and mindfulness practices. Leonard Perlmutter's book is a great one for newbies, seasoned yogis, or teachers. Here's a bit of what I enjoyed about it.​
An HTML5-compatible browser, or
Adobe Flash
is required to use the in-line audio player.