Happy Healthy You!
Posted October 6, 2017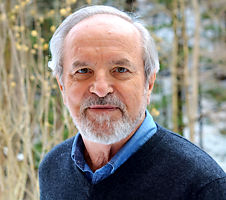 Guest: Thomas Moore
The bestselling author of Care of the Soul has a new book about aging well. In this intimate conversation we talk about our souls, aging, illness, loneliness, healing from the trauma after recent tragedies, and more. Thomas touched my soul​.
An HTML5-compatible browser, or
Adobe Flash
is required to use the in-line audio player.