Happy Healthy You!
Posted April 6, 2018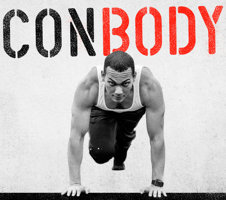 Guest: Coss Marte
This was a first for me: interviewing an ex-con. But when his book showed up in my mailbox, it seemed like a "God thing." Coss Marte was sentenced to prison for dealing drugs at age 23. He was desperately unhappy and seriously unhealthy. Then a prison doctor gave him a grim prognosis. Coss was motivated to find his "why" for getting better and doing better. Then came a series of "God things" that set him on a path of regaining his health, his happiness and positively changing the lives many others in the process. Lots of inspiring nuggets in this conversation with a remarkable man.
As you're spending more time outside in the sunshine, don't forget to protect your eyes. Visit our sponsor Blue Planet Eyewear for the most stylish sunglasses and readers. Use code: Connie20 for your HHY listener discount.