Happy Healthy You!
Posted May 18, 2018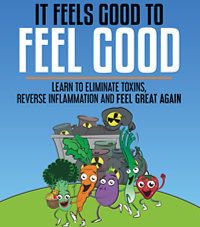 Guest: Cheryl Meyer
Cheryl has so much to say about eliminating toxins in our bodies and how it can help us feel better, reduce inflammation, even lose weight more easily. You will want to take notes. I did!​
An HTML5-compatible browser, or
Adobe Flash
is required to use the in-line audio player.