Happy Healthy You!
Posted August 3, 2018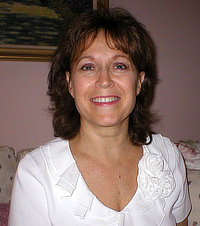 Guest: Debbie Ulrich
We have found a few ticks in our family this summer so I wanted to get the skinny on Lyme. Turns out Lyme is a tricky little bugger. Debbie Ulrich knows first hand about the growing problem of Lyme disease. She shares some important information about Lyme, what it is, how it's diagnosed, how to treat it, and where to go for support.
Enjoy your fun in the sun but protect your eyes with sunglasses (they make awesome readers too!) from our favorite eco-friendly, socially conscious business Blue Planet Eyewear. Go to www.blueplaneteyewear.com and use code Connie20 for your Happy Healthy You! 20% discount.