Happy Healthy You!
Posted September 21, 2018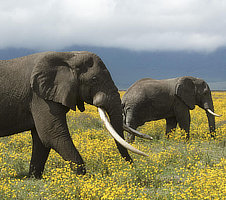 Guest: Kate Walker
The World Wildlife Fund wants to engage our children in the wonders of nature and the importance of caring for wildlife and our natural resources. They've created a fun educational program called Wild Classroom for parents and teachers to share with children. It's pretty awesome and it's completely free!
Please support our sponsor Blue Planet Eyewear. Shop for stylish readers and sunglasses while supporting their Visualize Change campaign which partners with Save the Children, SEE International and other non-profits to provide eyewear to those in need.
Visit www.blueplaneteyewear.com and use code Connie20 for your discount.