Happy Healthy You!
Posted February 8, 2019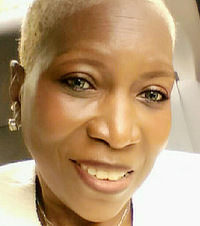 Guest: Deborah Hawkins Wright
A conversation about race that helped me step into my dear friend's skin to feel what it's like to be black in America in 2019. Deborah shares her passion for helping us transform to be the best version of ourselves through her company Inside/Out Loving You. You will love her as much as I do!
Learn more about Deborah's work.
Please support our sponsor Blue Planet Eyewear. Shop for stylish readers and sunglasses while supporting their Visualize Change campaign which partners with Save the Children, SEE International and other non-profits to provide eyewear to those in need.
Visit www.blueplaneteyewear.com and use code Connie20 for your discount.