Happy Healthy You!
Posted March 1, 2019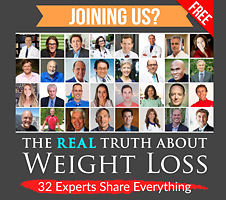 Guest: Chef AJ
After losing more than 50 pounds and keeping them off, Chef AJ has a mission to help everyone live healthier and happier through nutrition education. Her passion will inspire you to lose weight and create some new healthy eating habits. Newly inducted into the Vegan Hall of Fame, She's author of the popular book Unprocessed and more recently The Secrets to Ultimate Weight Loss.
Check out Chef AJ's free weight loss summit
An HTML5-compatible browser, or
Adobe Flash
is required to use the in-line audio player.