Happy Healthy You!
Posted October 4, 2019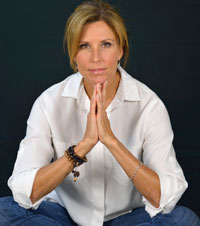 Guest: Connie Bowman
Do you have a safe place, a sanctuary of your own where you are free to express your sorrows, your prayers, your gratitude? What was your response to the last podcast? When your old shoes are tired and worn, how long does it take you to replace them with new better fitting ones? Shoes are code for something else, but feel free to share your shopping tips if you're so inclined. Just some food for thought in this episode. And by food, I mean inspiration, but feel free to share favorite recipes. This podcast is literally and figuratively information laden with a bit of a secret center that might inspire you to take action.
Don't forget to use code Connie20 for your discount when you shop our sponsor www.blueplaneteyewear.com