Enjoy Happy Healthy You! - our podcast about living a joy-filled life with balance in body, mind and spirit.
---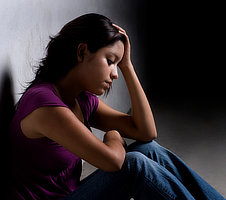 Guest: Natalie Moore
Anxiety and depression shows up differently in young people. What to look for, and how to know when things are serious enough to get treatment.
Anxiety and Depression in Teens and Young Adults
[ 40:29 ]
Download
An HTML5-compatible browser, or
Adobe Flash
is required to use the in-line audio player.
Subscribe to Podcast
Follow

Follow "Happy Healthy You!" on Facebook
Media Kit