Enjoy Happy Healthy You! - our podcast about living a joy-filled life with balance in body, mind and spirit.
---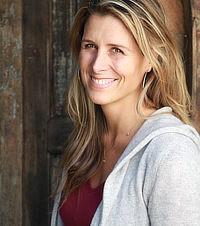 Guest: Ariane de Bonvoisin
Ariane has found a beautiful, joyful, and loving way to teach valuable life skills and spiritual values to children. We talk about the challenges of change, the daily frustrations our children face, how to handle grief and loss, and more. Her sweet books will delight and inspire you with mindfulness and self-awareness.
Sharing Spirituality with Our Children
[ 46:18 ]
Download
An HTML5-compatible browser, or
Adobe Flash
is required to use the in-line audio player.
Subscribe to Podcast
Follow

Follow "Happy Healthy You!" on Facebook
Media Kit